O2 Nose Filters | 20 Pack
Features
INNOVATIVE PROTECTION | O2 Nose Filters are a nasal dilator paired with advanced 3M filtration technology to improve airflow while helping prevent airborne particles such as pollen, pet dander, mold spores, pollution, bacteria, viruses, and dust from entering your nasal passages.
CLEANER AIR, WHEREVER YOU GO | Multiple layers of electrostatic material capture up to 90% of harmful airborne particles at PM10 and 65% at PM2.5. Ideal for everyday use in cities, hospitals and medical facilities, public transportation – anywhere there is something in the air you don't want to breathe in!
FIND THE SIZE THAT'S RIGHT FOR YOU | Noses come in many sizes, and so do our filters! Our Sizing Pack, containing 1 filter of Small, Medium, Large, and Extra-Large, is a great and economical way to explore your options. Once you have determined the right size for you, the lightweight and discreet filter will contour to the inside of your nose. Larger sizes may provide increased airflow, while smaller may maximize extended wearing comfort.
COMFORTABLE & DISCREET | Made from soft, medical-grade Thermoplastic Elastomer (TPE), O2 Nose Filters adapt to fit most noses and are comfortable to wear for long periods of time. The clear matte finish makes them nearly invisible for all skin tones. Our filters are discreet and don't inhibit conversation, so they are great for everyday use in the workplace, industrial areas, public transportation, and outdoors.
EASY TO WEAR | Simply place in the nose with the connecting band down to enjoy cleaner air and easier breathing for up to 12 hours. After a full day of use, or when the filter material is visibly dirty, please recycle with other soft plastics.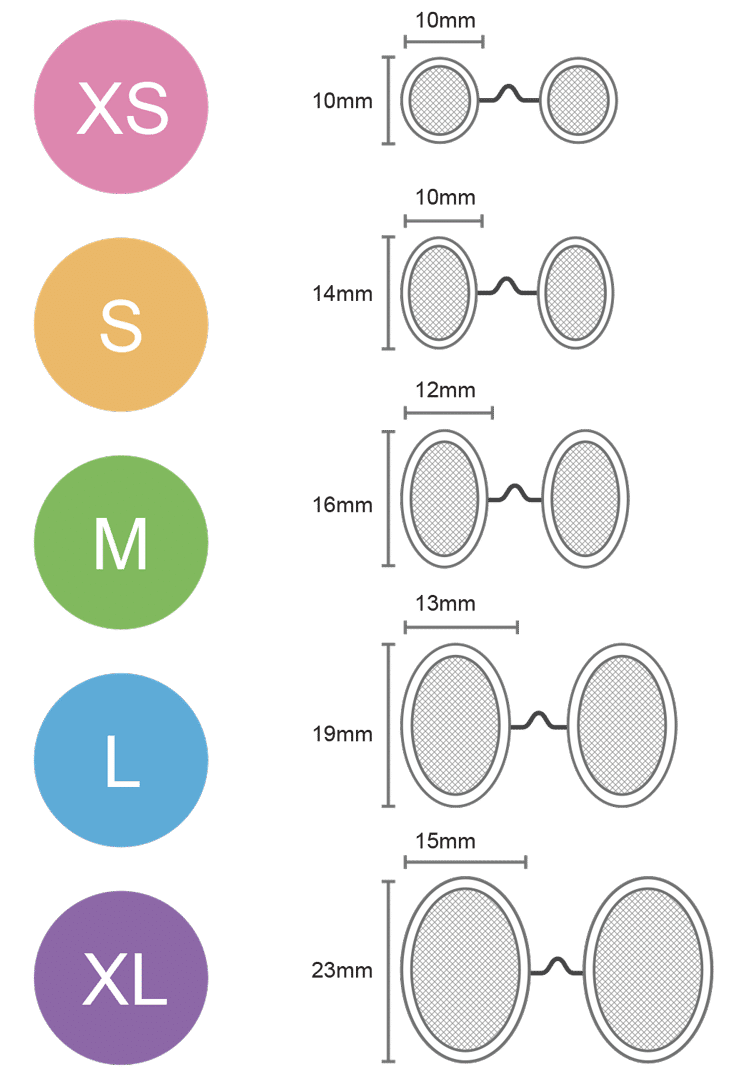 Only logged in customers who have purchased this product may leave a review.